Firm Overview
Personal Service With Results
ATTORNEY PROFILE
Graham N. Wright, Esquire is the founding attorney of the Law Offices of Graham N. Wright with offices in Quincy, Boston and Springfield, Massachusetts. Attorney Wright graduated from Franklin & Marshall College, B.A. in Economics and Public Policy, and graduated from New England School of Law with a background in personal injury and disability law. Prior to establishing his practice, Attorney Wright worked in the healthcare industry, a position that gives him key insight into issues surrounding client's injuries.
Attorney Wright began his legal career representing clients in Social Security disability, Veterans disability and workers' compensation matters. After recognizing a passion for personal injury law, Attorney Wright expanded his expertise to include the litigation of motor vehicle accidents, premises liability, slip/trip and fall and dog bite claims.
He is currently a licensed attorney in the Commonwealth of Massachusetts, United States District Court for the District of Massachusetts, and is a member of the Massachusetts Academy of Trial Attorneys, American Bar Association, Massachusetts Bar Association. Attorney Wright has been nominated as a SuperLawyer Rising Star in Massachusetts.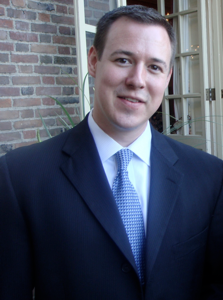 PROFESSIONAL ASSOCIATIONS
Massachusetts Academy of Trial Attorneys
Phi Delta Phi International Legal Fraternity
American Bar Association
Massachusetts Bar Association
EDUCATION
Economics & Public Policy